NEO M1- SIS Remote Control
The NEO M1- SIS is our own latest 2.4GHz wireless remote. The NEO M1-SIS is focused on media presentation, and designed in such a way, that it can easily be controlled with apps such as Kodi, YouTube, and Netflix. We wanted to develop our own remote, which would be easy to use for users, and without any unnecessary buttons. Just use and play their media content via a simple navigation and improved accessibility. We feel that that is what we have done with the NEO M1-SIS. The NEO M1-SIS successfully combines a simple control pad and traditional multimedia buttons, to improve the ease of use of the MINIX NEO series.
AAA battery

Another great feature of the NEO M1 SIS is that it is supplied with 2 AAA Panasonic Eneloop batteries. Why Panasonic Eneloop AAA? Because of its high charging capacity and an impressive battery life. It can be used for several weeks, before it needs to be recharged. Intensive use? No problem. You can also buy the Panasonic Eneloop Battery charger (€9.95) and enjoy your M1-SIS Remote within a few hours

This is not a Flymouse controle, but it works like a remote!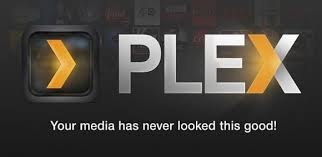 This Remote works well with the PLEX App.