MINIX NEO X5mini Media Hub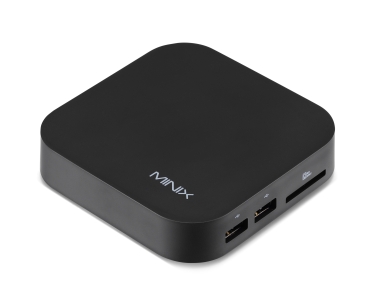 MINIX NEO X5mini Video Review
Compact, Fast & Powerful.
The MINIX NEO X5mini was introduced in 2013, after the successful NEO X5.
This smaller version is based on the same Dual-Core ARM Cortex-A9 processor with Quad-Core Mali-400 GPU and 1 GB RAM internal memory as the NEO X5.



Elegant & Compact

The MINIX NEO X5 mini is approximately 3/4 of the size of the NEO X5. This means that it can easily be hidden behind your. However, the smaller form factor does also mean that there are fewer ways to connect to it than is the case with its big brother, the NEO X5. Yet, there are still more than enough possibilities for the average user: 2 USB ports, optical audio output, and an Ethernet port. The MINIX NEO X5mini also has an auto power-on feature. The power on-off button is not required because of this, since the media hub will turn itself on as soon as it is connected. MINIX is proud of the limited power usage of her media hubs, you can always keep the NEO X5mini connected and on stand-by mode.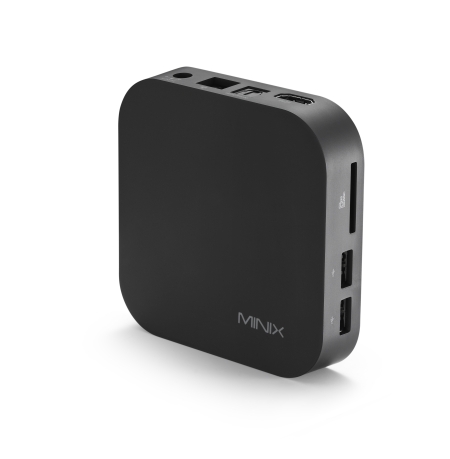 Android 4.2.2 OS
The MINIX NEO X5mini has Android 4.2.2 OS pre-installed, with the same features as the NEO X5, so including AirPin and Wi-Fi Display apps, and an identical interface - e.g. the device is user-friendly and easily accessible to all users. However, the MINI NEO X5mini does not have Bluetooth support, as opposed to the NEO X5.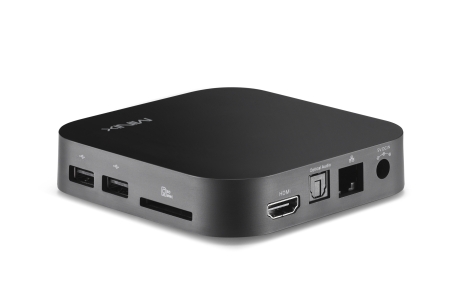 Improved IR Remote control

The MINIX NEO X5mini comes with an infrared remote control, like all our Android media hubs. The ergonomically designed IR remote control has two IR transmitters, which means that the remote control functions from almost any angle. This means that it is not required to aim it at the IR receiver of the MINIX NEO X5mini casing. The buttons are very sensitive and responsive, and the remote control feels comfortable, which improves the user-experience.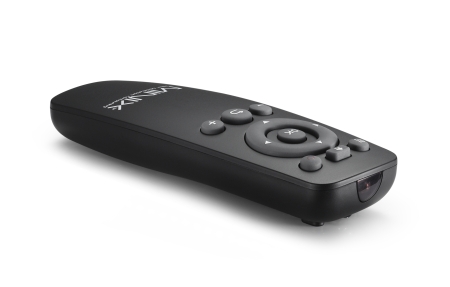 Perfect Media Hub solution
The MINIX NEO X5mini is the ideal Android Media Hub for most users, who enjoy surfing on the web, streaming online media content, watching films and TV series in Full 1080p HD, and playing the popular Android games, such as Angry Birds, Plants Vs. Zombies, etc. If you are looking for a quality Android Media Hub at a really great price, the MINIX NEO X5mini has all you need.

Screenshots: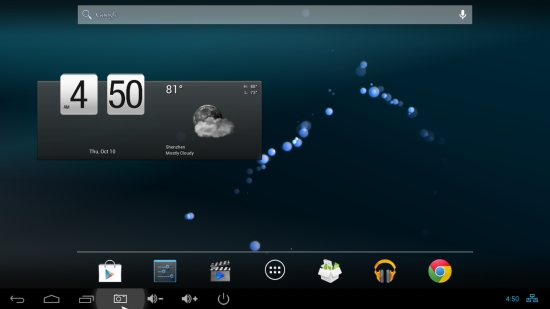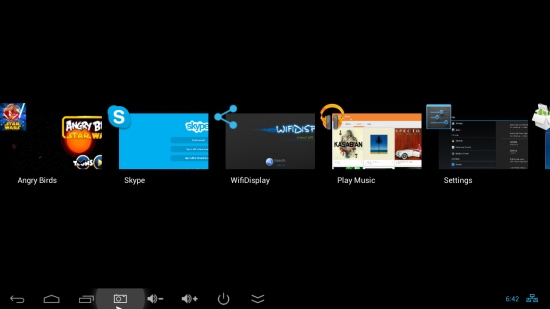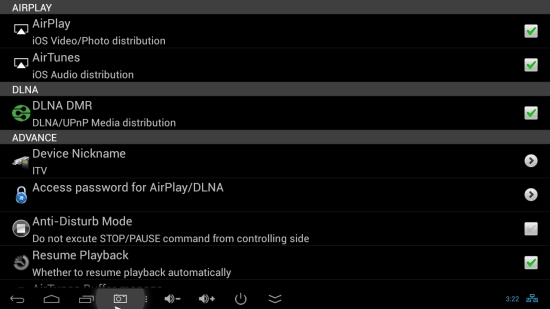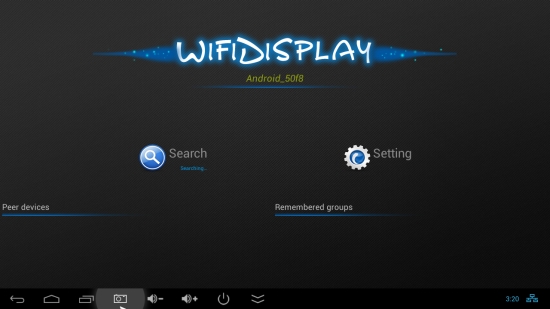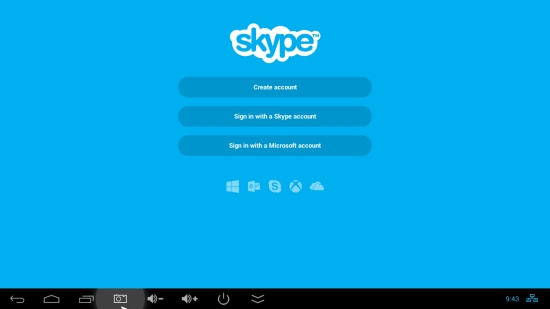 AnTuTu Benchmark v3.3.2 Score: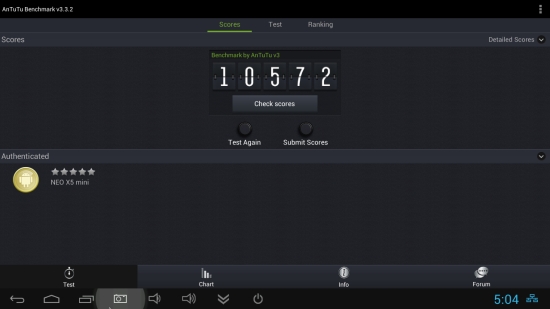 What's in the box: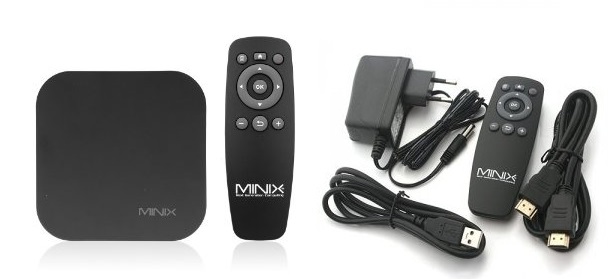 - MINIX NEO X5mini x 1
- MINIX remote x 1
- 5V Power adapter x 1
- OTG cable x 1 large USB
- HDMI cable x 1
- Setup guide x 1
* you need a small USB to charge the MINIX NEO M1.